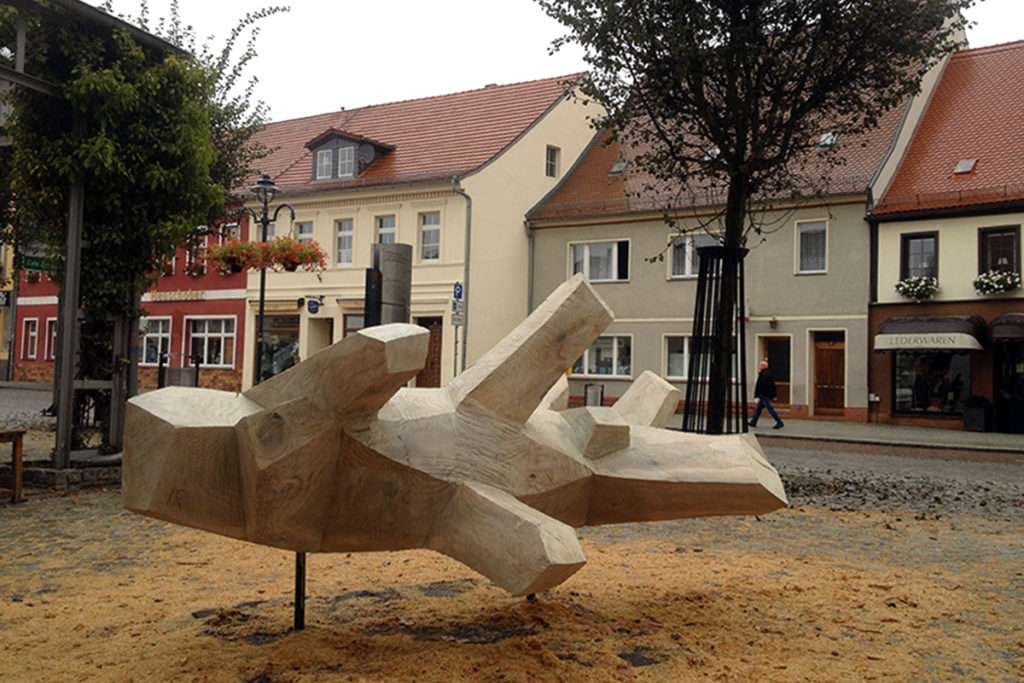 sydlišćo (Sorbian for settlement)
2017, SPREEWALDATELIER Lübbenau, oak, 240 x 120 x 100 cm

Sorbian - a language and culture that is disappearing ... just like entire landscapes and places in this region are disappearing (open-pit coal mining) and reappearing in other places ...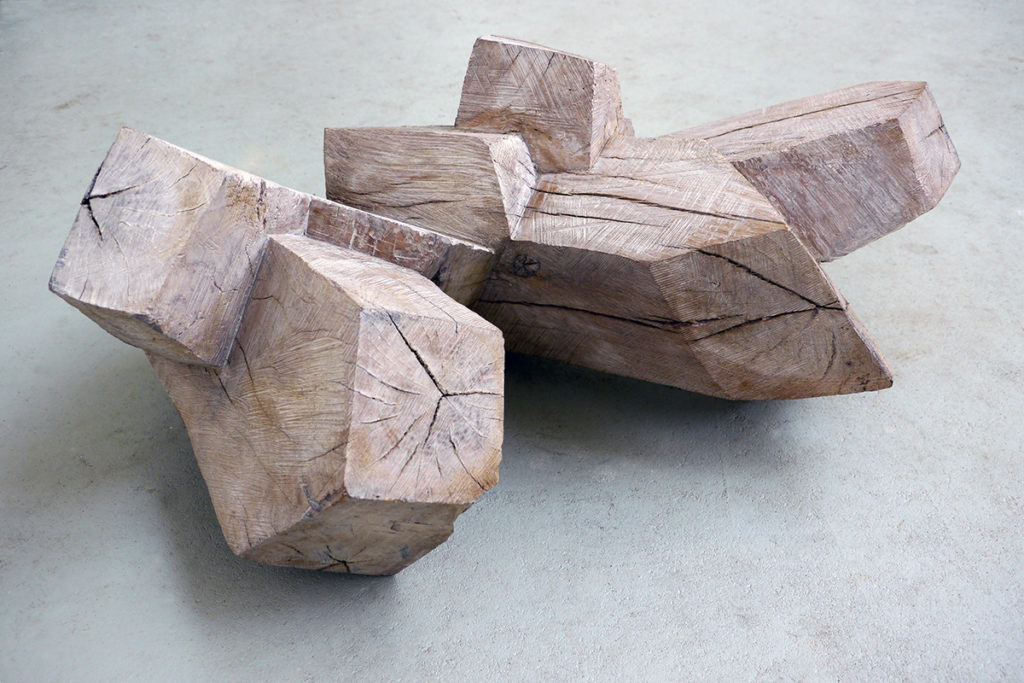 settlement
2017, oak, 60 x 50 x 25 cm

Grown structures and people's relationships shape the microcosm of a settlement in a very small space. This constantly changes its appearance on all sides by moving in, moving out, re-building, decay, destruction and filling of gaps. Additionally, global decisions and external in uences also make an impact. The interplay of internal and external processes gives each settlement its unique history and configuration.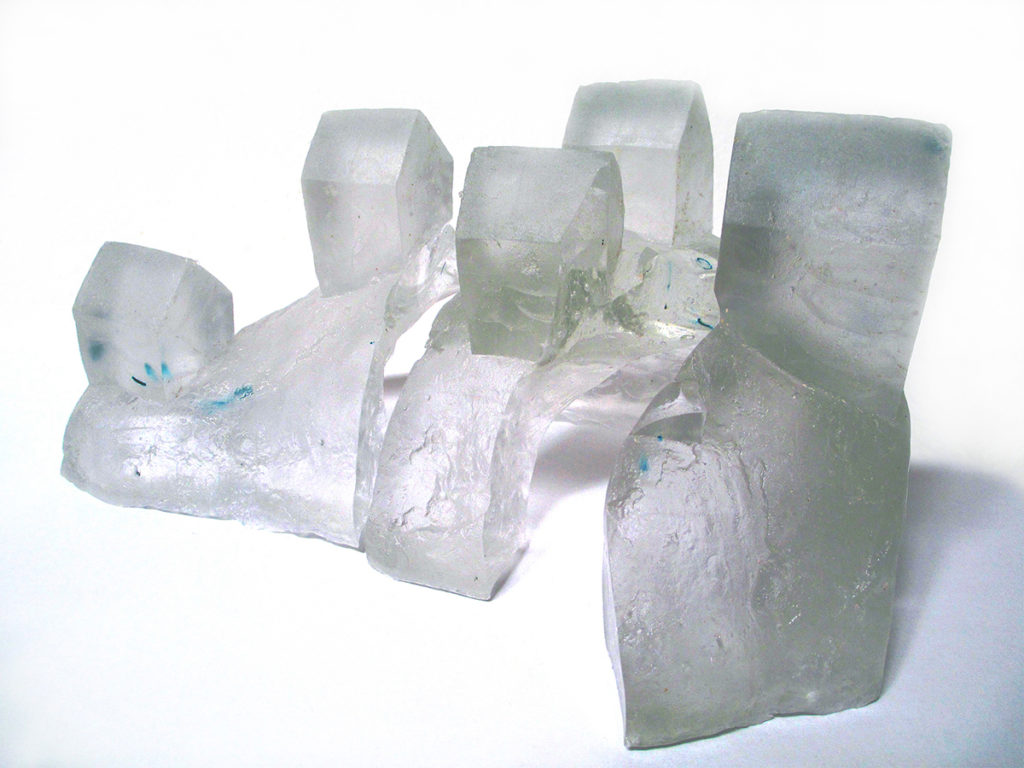 shav / Arctic Ocean
2013-2015, glass, 40 x 30 x 20 cm

An Arctic archipelago ... an iceberg or a settlement, doomed to go under due to the rising sea level, burst, falling apart, vanishing.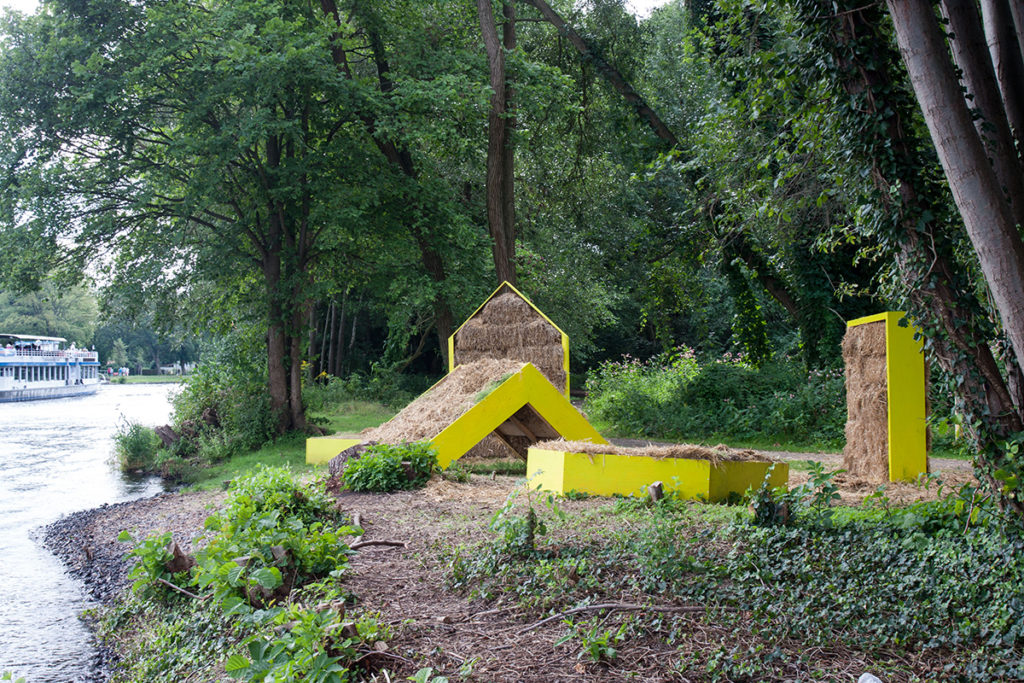 OPEN HOUSE
2017, Pleinair Caputh, with Marcus Brockhaus and Malou von Simson, straw and plywood
In the middle of my hometown of Caputh on the Havel, an unfolded archetypal house shape made of straw and wood was created - a temporary, interactive and open space for thoughts and encounters.