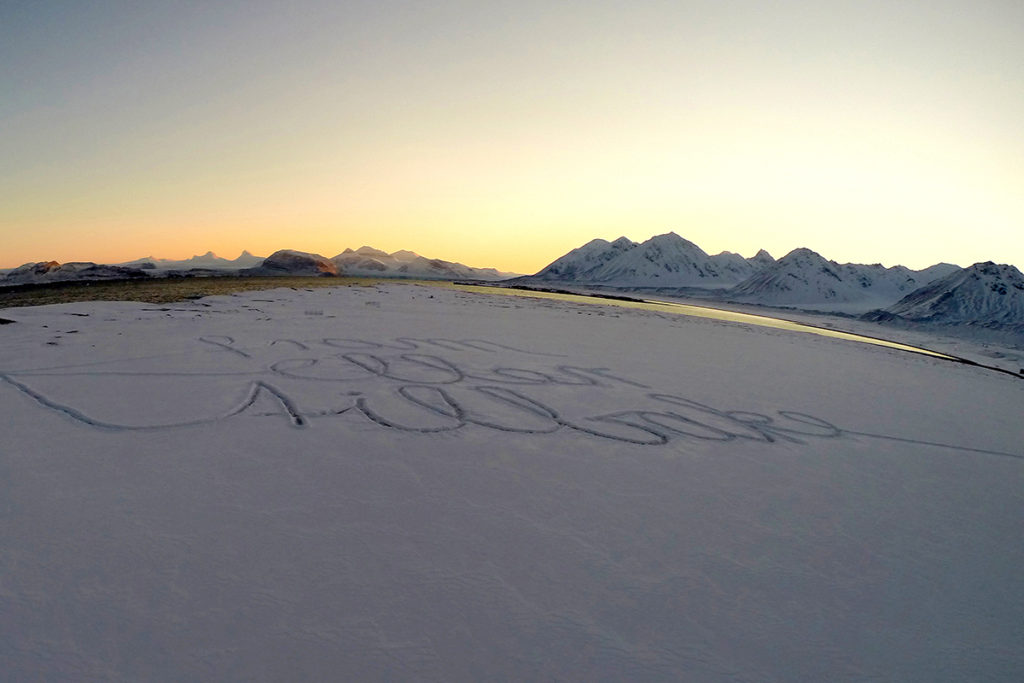 fram eller tilbake
2014, Ny Ålesund, Svalbard

Ny Ålesund: On the frozen sea, looking towards the open ocean and to the Three Crowns; I draw the words fram eller tilbake in the snow. Our guide, Theres, keeps watch over me (polar bears!). I run, sliding like an ice skater all morning through my lettering over the sea.
With my feet, I sweep the black ice free, so that the powdery snow just flies around me.
I leave behind visible traces of my feelings and presence. The words, the movement, the discovery and conquest of the surface of the sea – I am very warm, I am happy; at the same time I am with myself and the landscape too.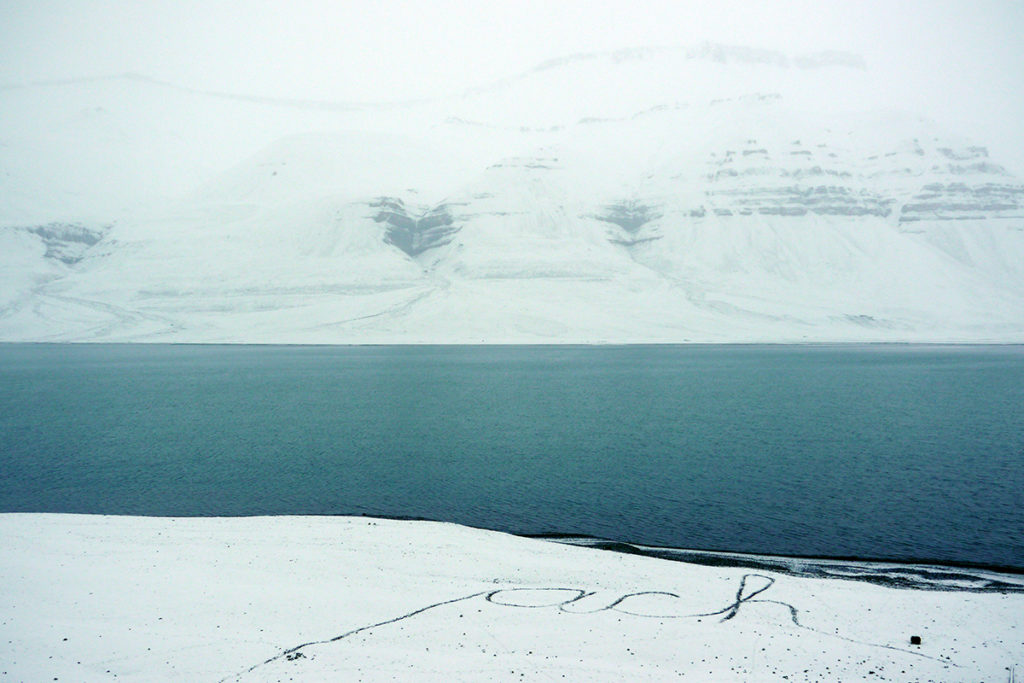 ach
2014, Skansbukta, Svalbard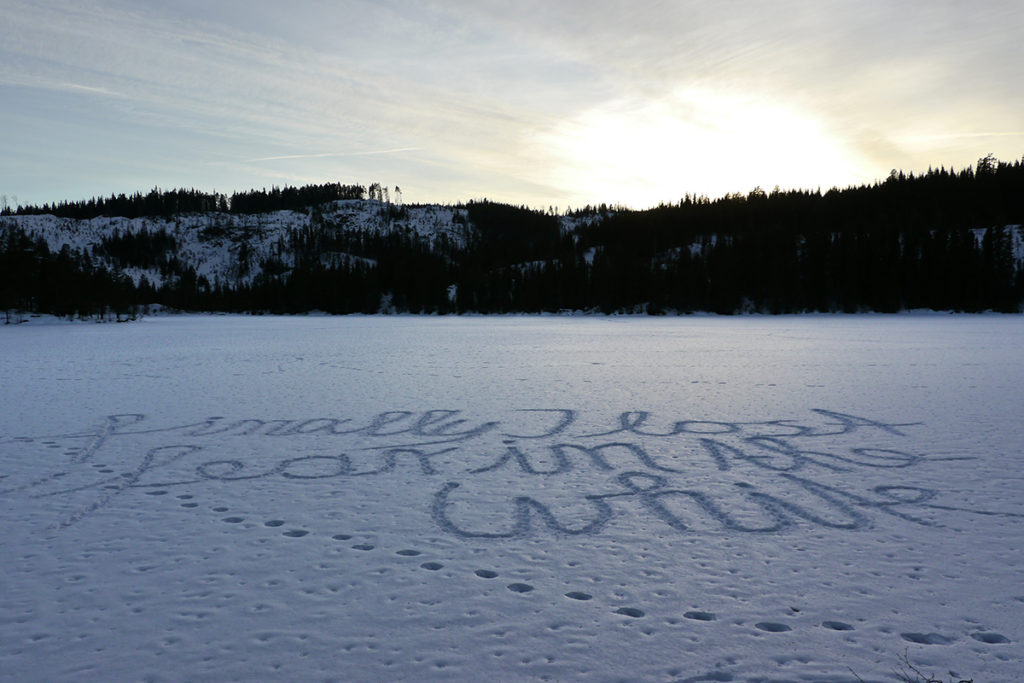 finally I lost my fear in the white
2015, Vinje, Norway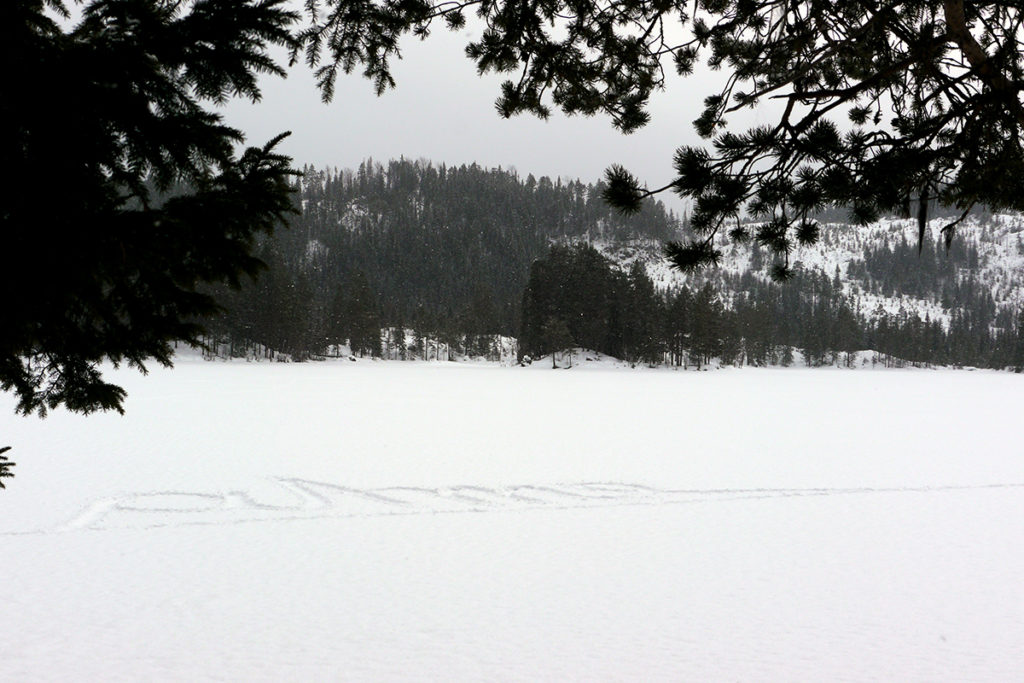 breath
2016, Vinje, Norway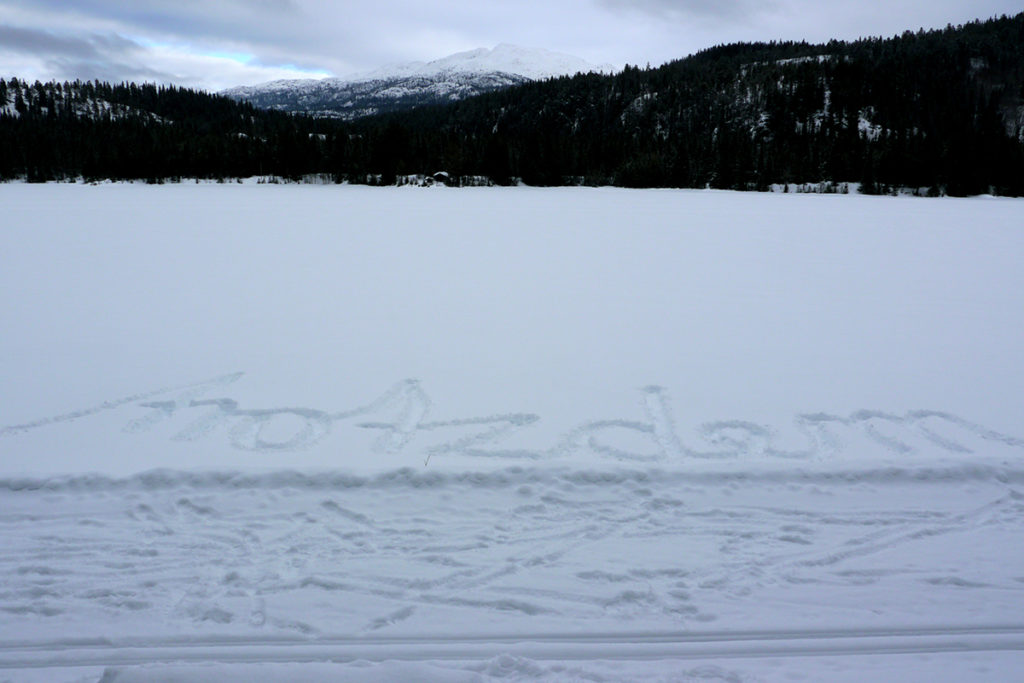 nevertheless
2016, Vinje, Norway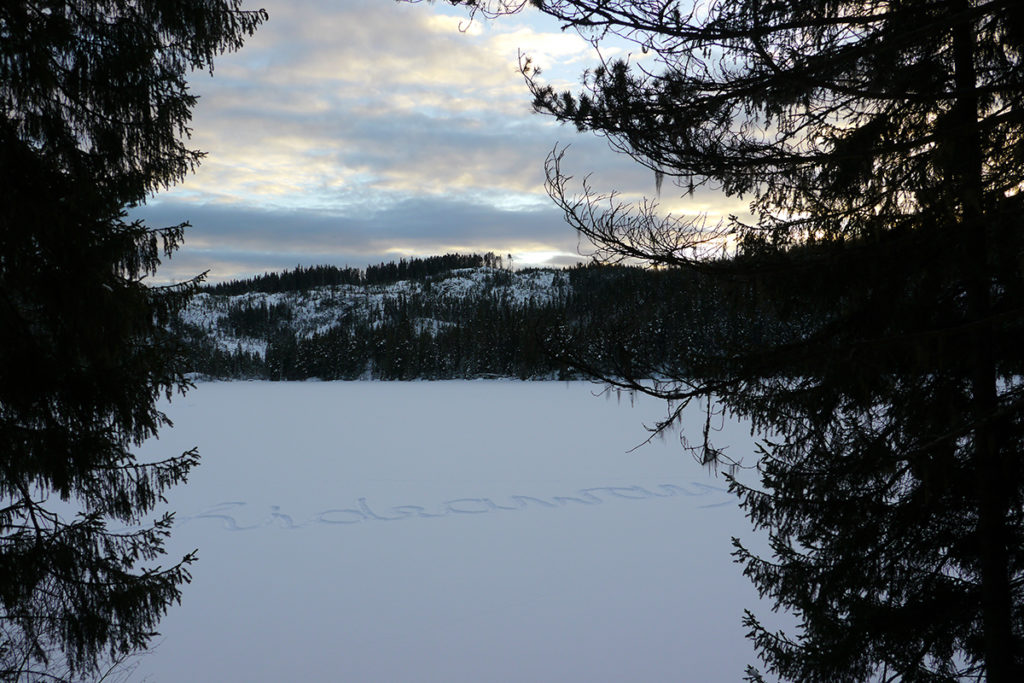 hideaway
2017, Vinje, Norway