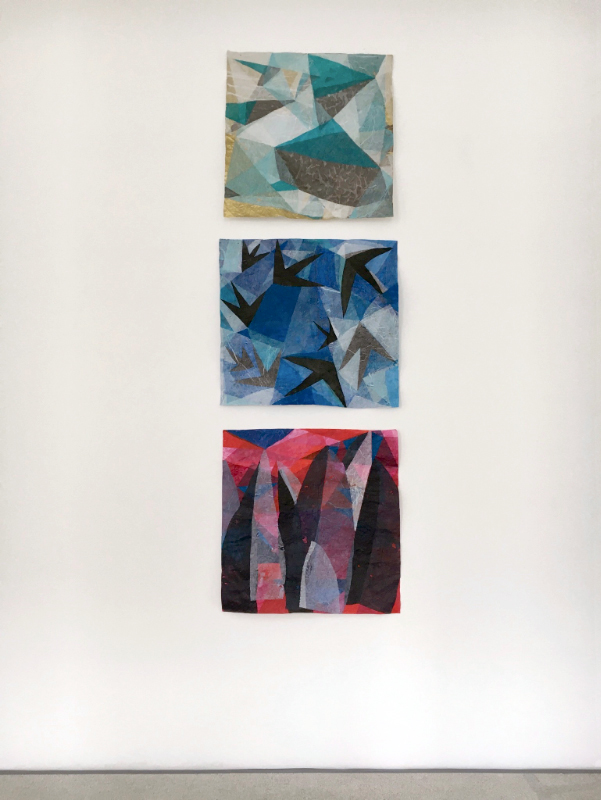 Over walls I-III
2020, Villa Heike, Berlin, collage, silk paper, ink, paste, je 95 x 95 cm

Berlin-Karlshorst – I spent my childhood here.
"I'm going to the back yard."
Every day we all found ourselves together outside in the yard, the whole gang from our building. We always had something to explore - long-legged spiders, woodlice, gray sand, climbing over walls and fences. Our block was our adventure land, we knew every corner and only when it got dark did we go home.
We saw only a partial view of the wide sky high above us.