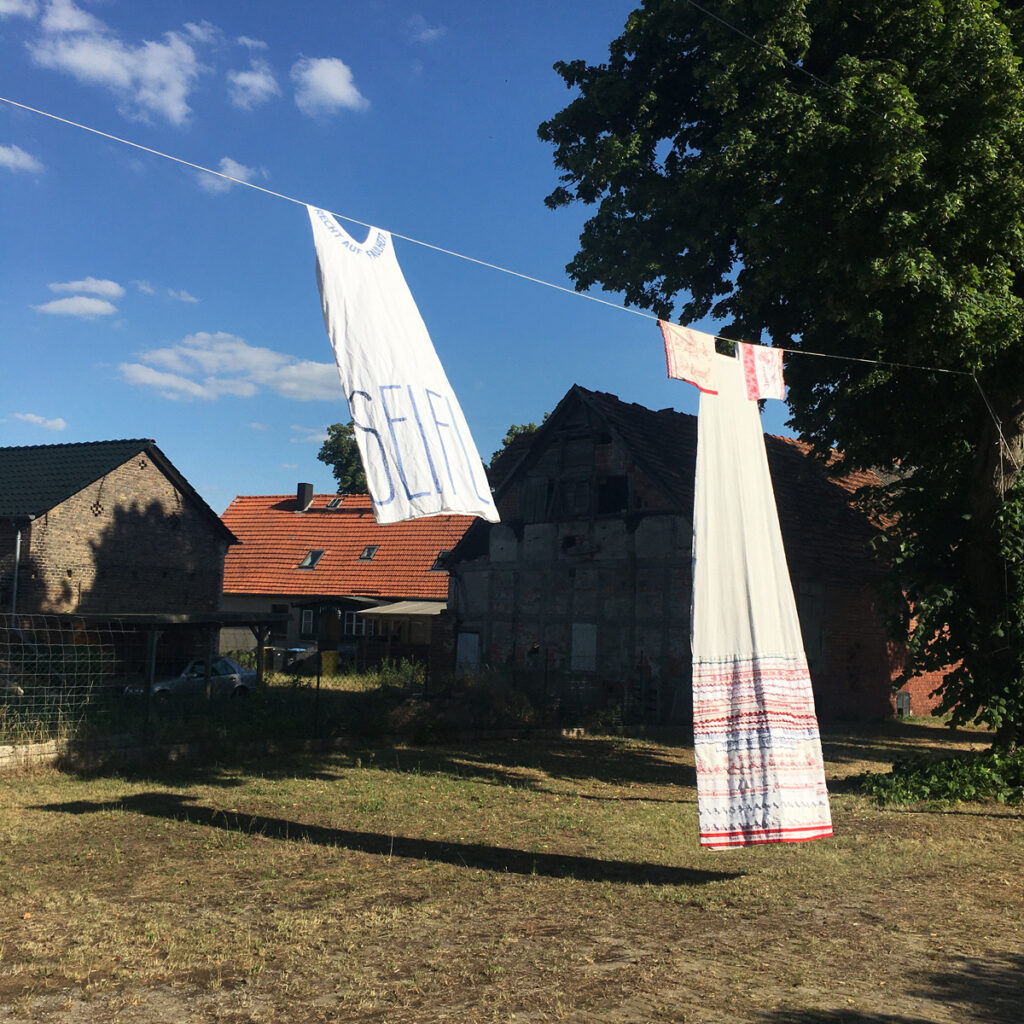 Be diligent - right to be lazy
2022, historical linen, 150 m embroidery thread, 2 dresses, 360 cm x 150 cm, 200 cm x 75 cm

women and linen
linen and diligence
diligence and women

are closely intertwined
I sew a dress from my great-grandmother's linen. Dozens of hand-embroidered banners adorn the hem. Again and again, a revolving mantra - Be diligent.
Diligence - and today?
And because even "being diligent" can't let go of me, I embroider "Be diligent – ​​the right to be lazy" in cross-stitch