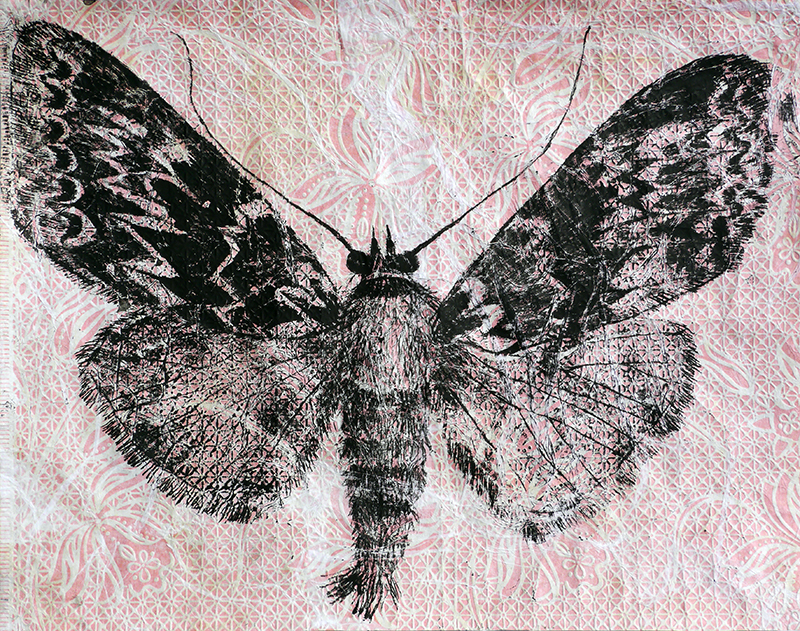 Fellow occupants I-XI
2011-2015, collage and monotype, finnish, russian, swedish wallpaper, each 53 x 42 cm

Nowhere else is nature as magnificent as in the smallest living things that it created. In the number of their species, the insects and spiders surpass all other animal groups, by representing over 75%. Fascinated and inspired by these amazing creatures with their attractive patterns, brilliant colors, bizarre shapes, all sorts of quirky ways of life and very strange behaviors that exist in my own house and garden, I have created my monotypes on assorted papers.